Is leasing or financing a new car right for you? In recent years, leasing a car instead of financing and paying a car loan has become more and more popular. Leasing a car can be less expensive and gives you the opportunity to drive a brand new car every couple of years. You get to continuously drive a better car for less money. Since you do not own the car, there are no trade-in frustrations or market value losses you have to deal with at the end of your lease. You also pay lower taxes, lower monthly payments, and have little to no car repair and maintenance costs depending on your lease agreement. It's just about perfect for most lifestyles. Once you start leasing, it's likely that you will end up leasing again. As a disadvantage looking at the long-term costs, this can mean that you will always have a monthly car payment and never actually own a car. Your mileage is also set to the amount agreed upon in your lease contract. If you drive more than the agreement covers, you will have to pay the excess miles at the end of your lease. This is about 15-25 cents per mile on average. Some leases are dedicated to 10,000 miles a year, others can go up to 17,000 miles a year. When finalizing a lease agreement, it's important to consider what is suitable for your driving habits and lifestyle.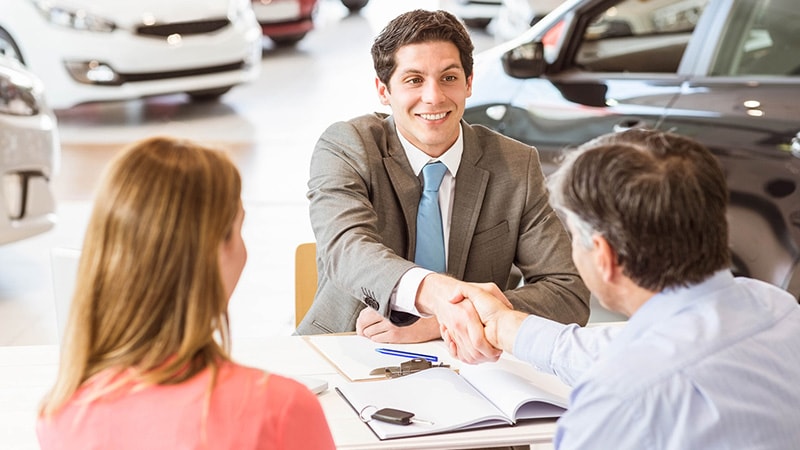 Financing a car gives you a car loan with a monthly payment that can be higher than a lease payment, but the car is yours. When you pay off your car loan, your own it and no longer have to pay any financing institution a monthly fee to drive it. You can make any modifications or upgrades to it as you wish. You can trade it in when you want and drive as many miles as you want. You are not limited by any terms or accrue any excess fees based on wear and tear or mileage. However, if you decide to trade it in, it may not have as much market value as you are looking for because of the cost of depreciation. If you keep your car for many years down the road, long term costs can be less because you have accrued less in monthly payment costs. In the long run, however, you may also pay more for repairs and regular maintenance depending on the warranties and coverage available with your new car.
Ultimately, this decision comes down to what is most important to you - your personal preference to drive a new car every few years for less money up front or your personal preference to own one car for more years and pay less money long-term. Our financing professionals encourage you to use this as a guideline on the process and contact us for any of your questions. We offer $0 down leases, competitive financing, and work with all credit types. Explore new and used cars in our available inventory including Mitsubishi, Subaru, Kia, Chevrolet, Cadillac, GMC, and Buick cars, trucks, crossovers, and SUV's for sale. We're conveniently located off IL-31 between McHenry and Crystal Lake across 22-acres. Visit us to learn more about a buying option that is perfect for you, and test drive your next new car today!
| | |
| --- | --- |
| Leasing A New Car | Financing A New Car |
|  Monthly Payment |  Monthly Payment |
|  Monthly lease payments are usually lower than monthly payments with car loans. A monthly lease payment covers the depreciation of your new car, and a monthly financed payment is charged by the full sale price of your new car plus accrued interest. On the other hand, monthly insurance premiums can be higher with leasing a car than financing. This may give you a higher monthly cost. Most commonly, lease agreements cover the costs of services and repairs, so you can expect a lower or no cost for car maintenance when leasing in comparison to financing. |  On average, a monthly car loan payment is higher than a monthly lease payment. You're paying for the purchase of your new car, accrued interest, finance charges, and taxes. Your monthly car insurance payment may also be lower as insurance premiums tend to cost less with financed cars in comparison to leased cars. Depending on the warranty available with your new car, you can also expect to pay more out-of-pocket costs when it comes to repairs and maintenance. |
|   |   |
| Car Lease Return & Value  | Car Trade-In & Value |
| After the lease on your car ends, you are responsible for paying any end-of-lease costs, and then you can walk away from the car and the agreement. You can also turn in your leased car before your agreement ends if you want something new sooner. Or, you can pay for the remaining sale price balance of the car and keep it. Leasing a car eliminates the risk of taking a loss in the future market value of your car, so you will not have to worry about owing more money than your car is worth when you want to trade it in. Plus, you have more choices after leasing than you do after financing. End-of-lease costs include wear and tear fees and penalties for exceeding the agreed upon miles within your lease. These penalties on average range from 15 to 25 cents per exceeded mile.  |  After you pay off your car loan, your car is yours to do with as you please. You own it. You do not have to turn it in anywhere or pay any fees. However, if you decide you want to upgrade to a newer car, you have to sell it on your own or trade in your car to a dealership. Trading in your car is riskier than turning in a lease because how much it is worth depends on the depreciated resale value in the market, and you may owe more on your car loan than your car is valued. Alternatively, if you have paid off your car loan, trading it in can be a good down payment for your next new car. |
|   |   |
| Upfront Costs  | Upfront Costs  |
|  On average, the upfront costs in a lease agreement are less than financing a car loan. Your upfront costs may include a down payment, first month's payment, sales tax, security deposit, acquisition fee, service fee, optional warranties and accessories, and other government fees. You could also pay $0 at signing. Ask our team about our current no money down lease specials at our McHenry, IL dealerships and take home a new car with $0 down payment, $0 security deposit, and $0 first month's payment. | The upfront costs of financing a car are usually more expensive than leasing. This is because when you take out a car loan, you are paying for the entire retail purchase price of the car. When you lease, you are just paying for the depreciation of the car, and this carries a far less expensive cost. The upfront costs with financing can include a down payment, first month's payment, sales tax, other taxes and title fees, other government charges, optional warranties and accessories, security deposit, and a service fee. Ask our team about 0% financing new car deals and accrue $0 in interest on your next car loan for a maximum of 84 months.  |
|   |   |
|  Total Costs | Total Costs  |
| On average, the total costs of leasing a car are less than financing because of the lease savings on depreciation, gap coverage, reduced sales tax, maintenance and repair savings with lease agreement coverage, and the time value of money benefits. However, long-term costs can be more expensive with back-to-back lease agreements since you will always have a monthly payment.  | The total costs of financing a car are usually more expensive than leasing because of higher costs of depreciation, gap liability, maintenance and repairs, more sales tax, the cost of licensing, and the time value of money differences. Alternatively, total long-term costs are usually less because once your loan is paid off, you no longer have a monthly payment.  |