Chicagoland new-car dealers are once again on a summertime mission to raise awareness and funds for local troops and their families. On Saturday, July 15, Gary Lang Auto Group in McHenry, IL is firing up the grill to host a community fundraising event with food and fun for all ages. The proceeds raised will directly support local military and their families.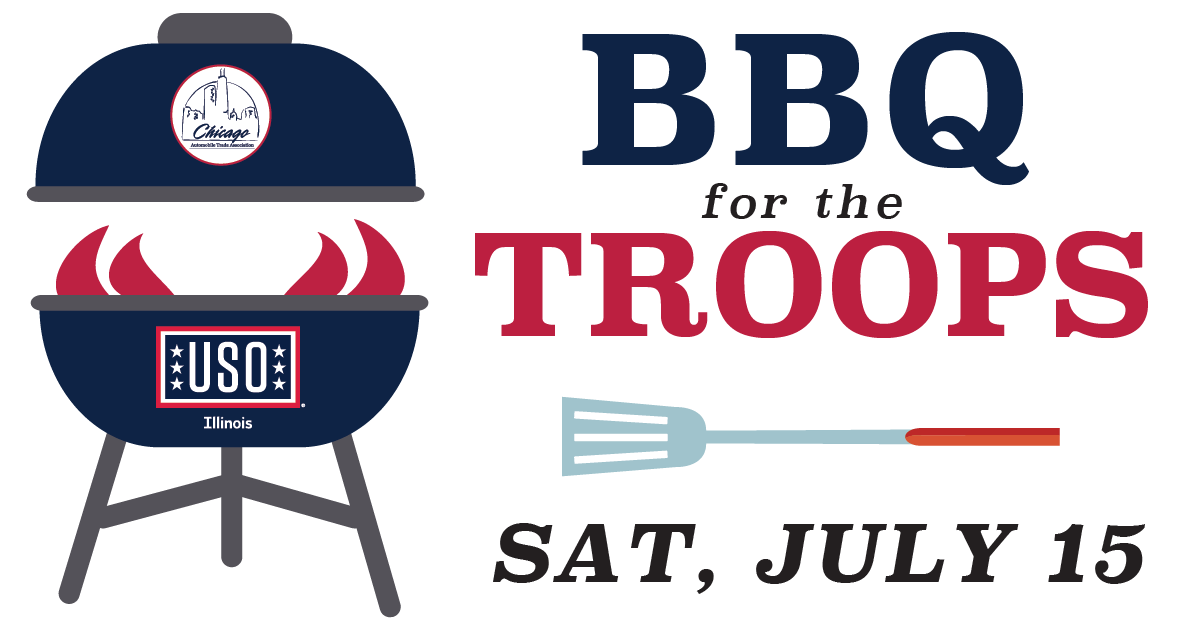 For the fifth consecutive year, the Chicago Automobile Trade Association (CATA) – Chicago's new-car dealer association – and its dealer members have partnered with the USO of Illinois to host Barbecue for the Troops community fundraising events. Over the past four years, 100 CATA dealers have rallied within their communities to help raise more than $420,000 in support of USO of Illinois programs and services.
Support the cause on Saturday, July 15, 2017 by joining Gary Lang Auto Group off S IL 31 in McHenry, IL from 11:00 AM to 1:00 PM. Enjoy an afternoon of great food and fun while giving back to our local service members and their loved ones.

About the USO of Illinois
The USO strengthens America's military service members by keeping them connected to family, home and country, throughout their service to the nation. Supporting more than 318,000 troops and their families every year, the USO of Illinois is a civilian 501(c)(3) non-profit that is supported solely by the generosity of the American people. For more information about the USO of Illinois, visit: www.usoofillinois.org.