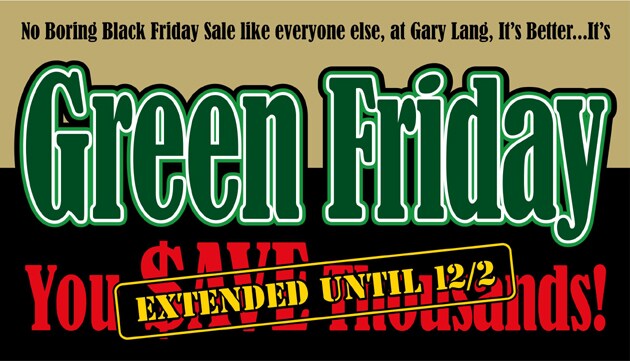 Whew! You made it through Black Friday. But if you missed Gary Lang's Green Friday (where you could have saved thousands!), don't worry. We've been able to extend our sale until 9 p.m. Monday, December 2nd.
Yes, you have one more chance to get the best prices of the year at
Gary Lang
. Whether you're looking for a Kia, Chevy, Buick GMC, Subaru, Cadillac, Mitsubishi or a quality used car?