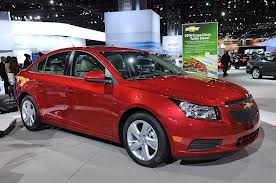 2014 Chevy Cruze Diesel - now available in McHenry


Gary Lang Chevrolet now has the
2014 Chevy Cruze Diesel
in stock for immediate delivery. Why diesel, you may ask?
Exceptional fuel economy of 46 MPG highway, which exceeds any non-hybrid passenger car in America.
Performance with the 2.0 turbo engine generates 151 horsepower and 264 pounds per foot of peak torque.
Advanced Technology with clean/low emissions and durability.
Less noise than the diesel engines?